Welcome to The Care Connection Plus
National Nebulizer Program
Care Connection Plus specializes in providing patient-ready inhalation therapy and will provide three Respironics compressor/nebulizers at no cost to a physician's office. After receiving the compressor/nebulizers, administer a treatment to a patient and see for yourself that the treatment time is about seven minutes. If you wish, dispense the other two units to patients who require aerosol treatments for home use. (Care Connection Plus will bill the patient's health plan for the purchase.) Care Connection Plus will submit claims to ALL health plans. Both patients and their families have found this service to be very convenient.
Do your patients need home nebulizer therapy?
Are you spending too much time locating DME companies?
Do you find it difficult to arrange for same day delivery?
Do you find it frustrating to deal with insurance pre-certification and referral?
Are your patients ending up in the emergency room because they can't get a nebulizer in time?
If you answered YES to any of these questions, Care Connection Plus can help…
CCP stocks nebulizers in a physician's office
NO pre-certification is required
CCP submits to

ALL

insurance health plans
No fee service provided to a physician office
Lowest price guarantee for a patient nebulizer and will match any competitor's price
Contact Us to Receive a Promotional Respironics
Compressor / Nebulizer For Your Office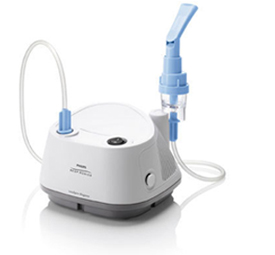 No charge to a physician's office
No contracts to sign
No obligation
No time limit to use CCP machines
We eliminate emergency room visits for your patients as well as doctor's after-hour calls by stocking nebulizers in your office for a patient's convenience.
While a patient is in your office, you are able to administer a treatment and in-service with the nebulizer. Your patient takes a nebulizer home straight from your office, which allows no interruption for treatment care.
You have peace of mind knowing your patient leaves the office with the nebulizer as well as their first dose of medication and can go straight home, without any extra stops. This ensures patient compliance as well as continuum of care.
We automatically replace each machine for you to keep your inventory up-to-date.
Submit to

ALL INSURANCE

health plans


NO CHARGE

to physician practice for service


NO CONTRACTS

to sign
Process 

ALL

 insurance authorization and billing